Condocams webcam preview of the
GERVgirl Cam!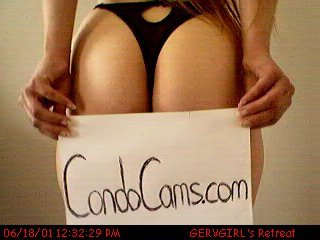 This is your chance to see the real GervGirl!
Just look at this hottie! To see her live, go to her site!
and has 2 crazy ass cats and a dog that drive her nuts all day.
Super sexy body with nice small boobs ... OooLaLaaa
She likes to play nurse and doctor you up! ;-)
No auto refresh rate here, you have to go to her site for that.
Back to CondoCams!


Click the banner to see her web site



Get rid of amonia odors in fish tanks and kitty litter boxes